How To Curb Your Child's Clinginess Three Easy Tips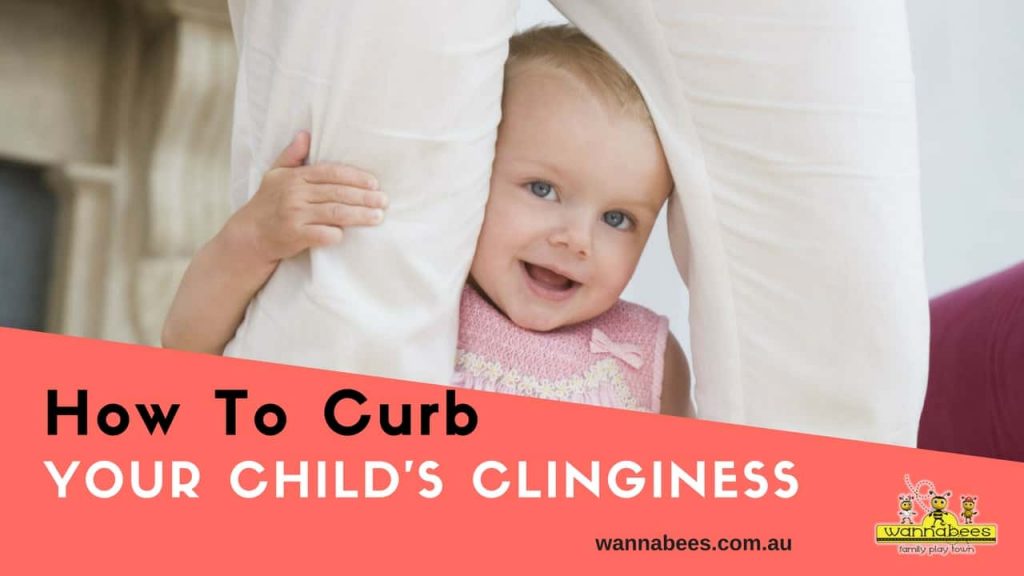 Taking care of a single child may at times seem like you're trying to juggle 10 oranges while someone is throwing apples at you from a distance. This becomes even worse if your child lacks independence, and cannot regulate their own emotions. Oftentimes this is labelled as 'clinginess', and it's some common parenting mistakes that may elevate this anxiety, till a time comes when they are unable to control it and annoy you even for small matters. Is your child growing right before your very eyes? Are you afraid you are not paying enough attention, which may be unfair to you and your child as well? These are the questions that may linger in a parent's mind from time to time. For starters, it is time to make peace with the fact that parity does not necessarily depend on how much you might understand your child. Being a parent means you need to understand that all children are different, and thus have different calibers for learning and pursuing their goals. "Being a parent means you need to understand that all children are different."
Why Do Kids Become Clingy?
Getting to know the reasons your child's clinginess may seem a bit difficult, because there are times when you don't know why your child's developing all that anxiety. Fixing it with such as busy schedule may also be difficult. Also, are you neglecting your child's basic needs while you are at work, or at home after work, for that matter? Many parents may claim to have had an easy routine with their children, let's face it, not all children are clingy. Clinginess usually develops in children when they feel the mere effects of being 'alone' and thus, seek to attract attention in any way possible while sticking to the people they see mostly around them – that's where parents come in.
How To Incorporate Emotional Intelligence In Your Behaviour
  Emotional Intelligence needs to be modeled. That means parents need to be setting examples for their kids on how to optimise their emotions and emotional control – an important part of being emotionally independent. Understanding your routine's parameters is another requirement of emotional intelligence. In simpler words, it allows you to self-assess yourself and your priorities and come up with solutions which would not be able to affect you, your family and your work. Mixing your child with work is a no-no for many parents so they have to send their child to daycare, which some parents consider a taboo. However, finding the right daycare can sometimes be beneficial, as the qualified coordinators can help your child reach several emotional development milestones.
Pay Attention To Your Child Even While You're Not In The Room
  Get to know your child's basic needs. Do they listen to you too often? What does he or she like to do most of the time? Do they stick to you when you are back from work? Does she miss you a lot? Many children may miss their mothers more than they miss their fathers. However, this is not as affirmative as it may seem, as many children tend to be closer to a single parent than the both of them, and may turn to the other for other amenities. These children tend to link their comfort level with that of their parents, thus enticing them to be clingy whenever they see their parents bright face coming through the door. Many parents have called their children 'cry-babies' and whiners. Thus enforcing the idea that they're clingy when it comes to getting attention at specific places. These children may notice their parents' attention divert from their side, which is why they try and get it back. However, there are several techniques to help you curb this attitude of your child. (alternate read: "5 Steps to Help Your Child To Overcome Shyness and Make New Friends").
What Can You Do?
Since children require attention usually most of the time before settling through, there is nothing better than an indoor play centre to fulfill their desires. Also to keep them fully diverted by keeping them attentive and directing their brain to other essentials of learning, which they perhaps, were not able to cater to at home quite easily. Since this is an initial phase, and the sooner the child gets involved in reading, painting, jumping, jogging and running all around, the more it would be better for his adrenaline and endorphins to exert positive thinking. Sooner or later, you child's clinginess will tend to get overshadowed by their numerous activities. However, he may tend to follow you while you tend to other tasks. The key to secure your child while being away is to stay alert at all costs and keep on conversing with them while you are focused on numerous tasks. For instance, you may need to prepare dinner or take care of the laundry. Always, keep your child at an ear's distance so that you are able to make out what they're doing, and keep them engaged in conversation.
Getting To Know More About Indoor Play Centers For Your Child
  How to keep your child busy when you are away? Apart from a lot of things that may require successful parenting, this one basically takes the cake. Sydney has an awesome reputation for having some of the most up-to-date indoor play centers. Well, we know what you are thinking – how can a playground be educational? FYI, today's indoor play centers focus on how they can make your child learn and have fun at the same time. Some of Sydney's indoor play centers such as Wannabees Family Play Town allow your child to 'do their thing' as they take walks in areas designed and laid out as various professions. So, what does your child want to be when he grows up?
Your Turn
Has your child shown any signs of clinginess? How have you managed this situation?